Back to index

---
Black Jack for the HP-42S

By Richard Garner with minor revision by Paul Dale

This program is a reworking of the Blackjack program that is found in the 41c Standard Application Pac. Added are menu assignments and use of the random number generator in the HP-42S. Most of the menu is self explanatory.



Example:






Usage:



Execute CARD and it will set up the program and menu.
Enter your bet and press DEAL.
HIT means add another card to you hand.
STAY means you will play the cards you have.
SHFL means you want to manually shuffle the deck. If you do not want to change your bet at the next hand, just press DEAL.
Technical notes:

This version uses fewer named labels (thanks to Paul Dale) and replaces the earlier version. For you that have already keyed in the earler version the changes are as follows:



Line: From: To:




38 XEQ "SHFL" XEQ c




85 LBL "SHFL" LBL c




98 LBL "DEAL" LBL d




150 LBL "STAY" LBL b




224 LBL "HIT" LBL a



Between lines

83 RCL 16

and

84 RTN

insert

MENU



Replace lines 02 - 05 (key assignments) with:



02 CLMENU




03 "DEAL"




04 KEY 1 GTO d




05 "HIT"




06 KEY 2 GTO a




07 "STAY"




08 KEY 3 GTO b




09 "SHFL"




10 KEY 4 GTO c



Binary files for emulators:


Raw binary: blackjack.raw Binary for HP-42X: blackjack.42x State-file for Emu42 (ROM Rev C.): blackjack.e42

---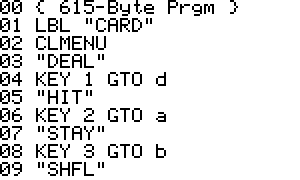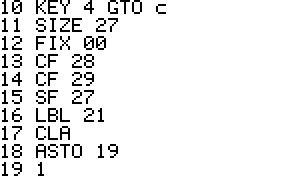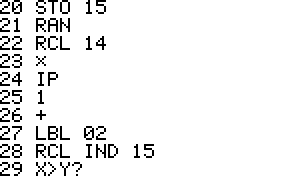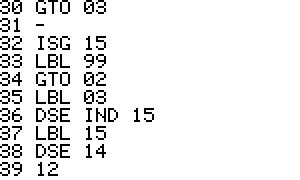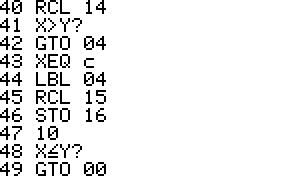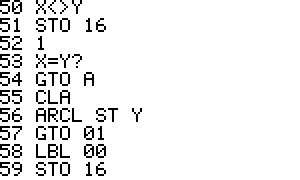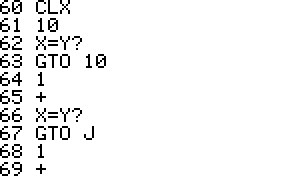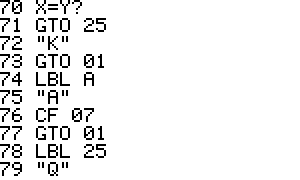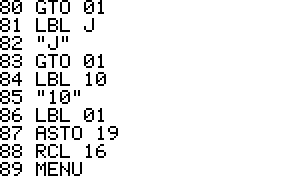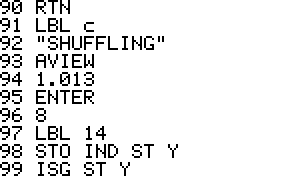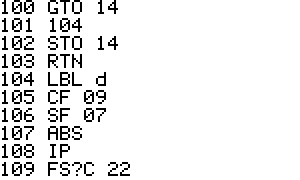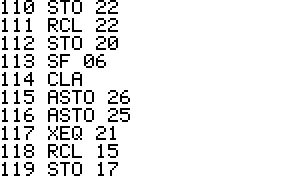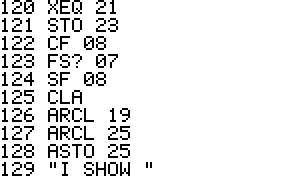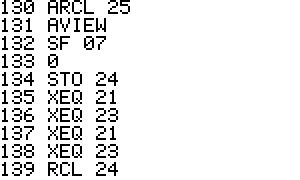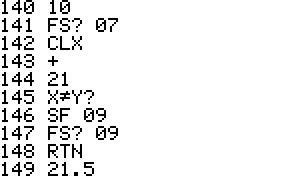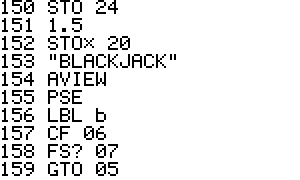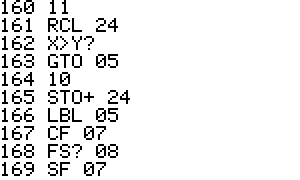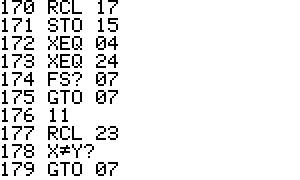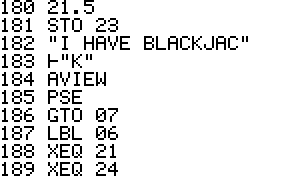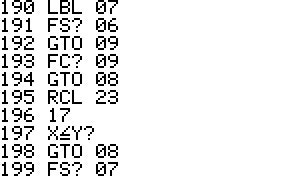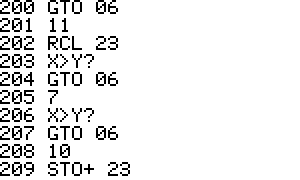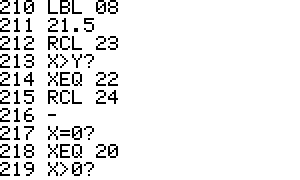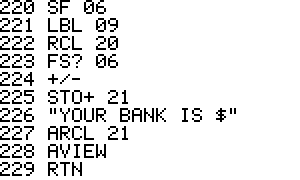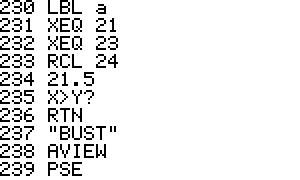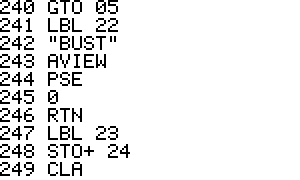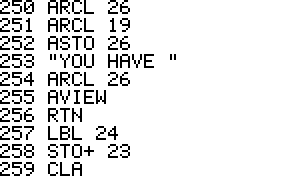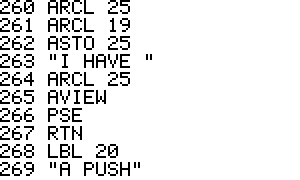 ---
Generated by 42s2html - 09 June 2004, 14:03